CATERING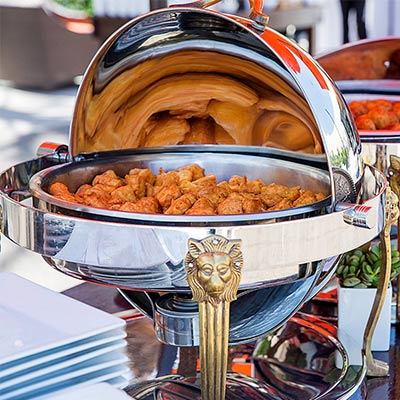 Best Catering services for wedding in Bhopal – Utsav Marriage garden
Best Catering services for wedding in Bhopal | Utsav Marriage Garden is the best venue for wedding Ceremony in Hoshangabad Rd, Bhopal, Madhya Pradesh.
The wedding is remembered for food taste, service, and presentation. Happy stomach leads to a happy mind.
At Utsav Marriage Garden Bhopal, we offer the best catering service in Bhopal with a wide variety of menu options.
We have received the appreciation from guests as the best caterers of Bhopal.
We offer various catering packages available as per your taste and preference.
We have a menu for all the budgets and we will satisfy you with the taste and service in all the menus.
Utsav Marriage Garden caters also several types of cultural food items like Punjabi, Rajasthani, Bengali, Maharashtrian, South Indian food, etc.
We offer a customized menu as per your occasion.